Back to Talking Points
New Product, New Moulder? 5 Good Reasons Why.
July 16, 2016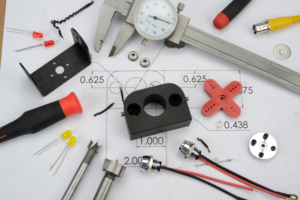 New Product, new moulder?
5 good reasons why.
We hear all the time that companies stay with plastic injection moulders even ones they aren't particularly happy with, because the pain of moving all those tools, paying all outstanding bills and the teething period a new relationship brings, just seems like too much hard work and they'd rather stop with 'the devil they know!'
What Counterplas have found when talking to companies who have a new product being designed, it's an easier starting point for a new relationship, as it doesn't have all the complications involved in breaking up with the incumbent moulder.
Developing a new product together is a much better way of eventually moving away from your moulder that you're not happy with.
5 good reasons why…
Most OEM's are looking for 'far more than just a moulder' they want a company that can add value to their business, help them to be more profitable and make their lives easier.
You have the chance to try a new moulder without jeopardising your core business, giving you peace of mind and business continuity.
The new moulder will be keen to suggest new ideas and offer fresh advice to compliment your new design, offer a better service and maybe more competitive pricing.
The longer lead times for a new product allows for a better start to a relationship, because of the number of consultations and interactions that will take place.
It reduces the reliance on maybe just one or two moulders.
Have you a new product planned for 2016?
Then consider Counterplas as your new value added moulding and product assembly partner to help you develop your new product, we have a proven track record in helping companies do this.
For a free consultation to discuss your new product, please email sales@counterplas.co.uk marking it F.A.O Mark Brazier or contact our sales and technical team.